We Stand With Teachers
Rebecca Anderson
|
April 30, 2018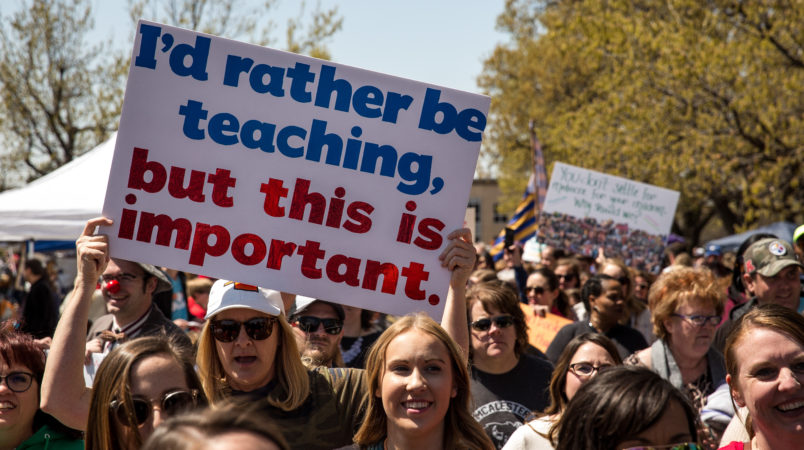 Last week, thousands of teachers in Arizona and Colorado walked out of their classrooms to demand fairer compensation for their work. They follow in the footsteps of teachers in West Virginia, Kentucky, and Oklahoma as part of the #RedforEd campaign.
ACE stands in solidarity with these teachers in their fight. We know about the long hours teachers put in and the money they pay from their pockets for classroom supplies. We know no teacher becomes a teacher for the pay. Teachers know what they're getting into when they join the profession and they're not doing it for the money. So, when teachers finally get pushed to the limit and end up marching in the streets, it's because there's a real need: a need for functional schools and classrooms, for current classroom materials, and for salaries that are livable. We at least owe this much to the professionals teaching our children every day, a wage that comes close to what comparable professions earn.
We know that, on average, teachers make about $400 per week less than other college graduates and that teacher salaries have largely stagnated over the last two decades. Teachers today make about the same salaries they made in 1996. This, as well as the widening pay gap with similar professions (up from 12% less to 17% less over the last five years), explains why fewer graduates are interested in going into teaching as a career. Nationwide, teacher education enrollments dropped 35% between 2009 and 2014. (All stats from this CNN article.)
Let's get going and start giving teachers something a bit closer to the respect and compensation that they deserve.