Eco-Warriors reflect on Earth Day victories
ACE Students
|
June 8, 2011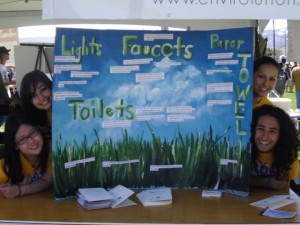 By Hayley Mcguire, student at Reed High School
After winning the Sustainability competition for Reed High school, the Eco Warriors were invited to set up a booth at the annual Earth day Festival!! Bringing along our poster featuring our plans hand made by our club, we set out to inspire the Eco-Warrior ways.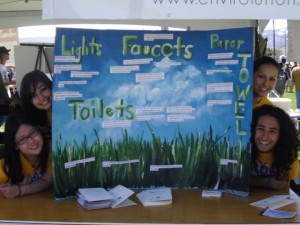 Throughout the day we took shifts among our members. While a few stayed at the booth to present our plans to the local Eco-lovers the others would walk around from booth to booth searching for new ways that could possibly further the sustainability of our school. For example we found some possible choices for future solar panels that would really reduce energy, as well as many local programs that we announced to our school, getting students more involved in the environment.
After a very long day of Eco-love, we all piled back into Hector's car and carpooled back to Sparks as an effort to reduce gas emissions. A perfect eco-warrior end to a perfect earth day!!! What a blast!! Can't wait for next year. Have a great summer everyone!
Join

our Youth Action Network