New England Earth Day Vid Contest Winners!
ACE Alumni
|
May 24, 2010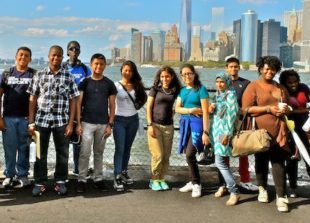 A month ago, we challenged New England students to make a video about what "going green" means to them and their peers.
What would their message to the world be? What issues are facing  this generation? What is the power and importance of this generation? What awesome actions are they taking? Well, we found out!!
Announcing – the WINNERS of ACE New England's  Earth Day Video Contest
14 schools registered and competed in this contest – and these two stood out. They will be sweetly rewarded for their efforts, so take a few minutes and check out these videos!
1st place:  LIFE Society, Lincoln High School (Lincoln, RI)
https://youtu.be/Fkl4r88HNkI
2nd place: SEAC, John Bapst High School (Bangor, ME)
At ACE our motto is "Lower Your Emissions, Raise Your Voice." Video is a powerful medium for raising your voice, and these videos prove it.
Congratulations to LIFE Society and John Bapst SEAC!
Join

our Youth Action Network