LA Leaders and Lovers – Join us March 6th!
ACE Alumni
|
February 10, 2010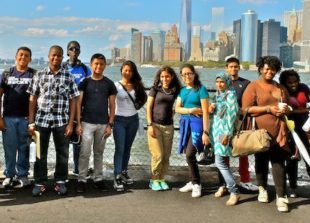 We're having a party and you're invited!
It seems like years since LA Action Team leaders last got together in November to talk strategies and improve our skills for taking action and making change. Well, we didn't think the reunion could wait any longer!
What: Los Angeles Student Leader Training – featuring awesome workshops from local partners about everything from how to guerrilla garden to how to create a movie with a message! With our friends: the Mary Pickford Institute, L.A. Guerrilla Gardening, GreenPeace, the Sierra Student Coalition, and more!
Where: Sacred Heart High School
When: Saturday March 6th from 9:45am – 4pm
How: To apply, fill out the application and email it to [email protected]! I'll write you back with more information about signing up for your workshop, etc.
All you'll need to bring is positivity and enthusiasm – we'll provide lunch, liveliness and learning. But, remember space is limited so apply today!
Deadline for joining the ACE Student Leader Training is Friday, 2/26.